There are many factors affecting the choice of an appropriate event planner in Singapore. Most event planners Singapore only specialise in a particular field of event, i.e. Dinner and Dances, or  Conferences. There are also many event planners that are actually 'fly by night' companies where the planning and organising of events are actually a 'part-time' job for them, due to the seasonal nature of the industry as well as tough competition.
Choosing an event planner in Singapore, The following main factors should be considered :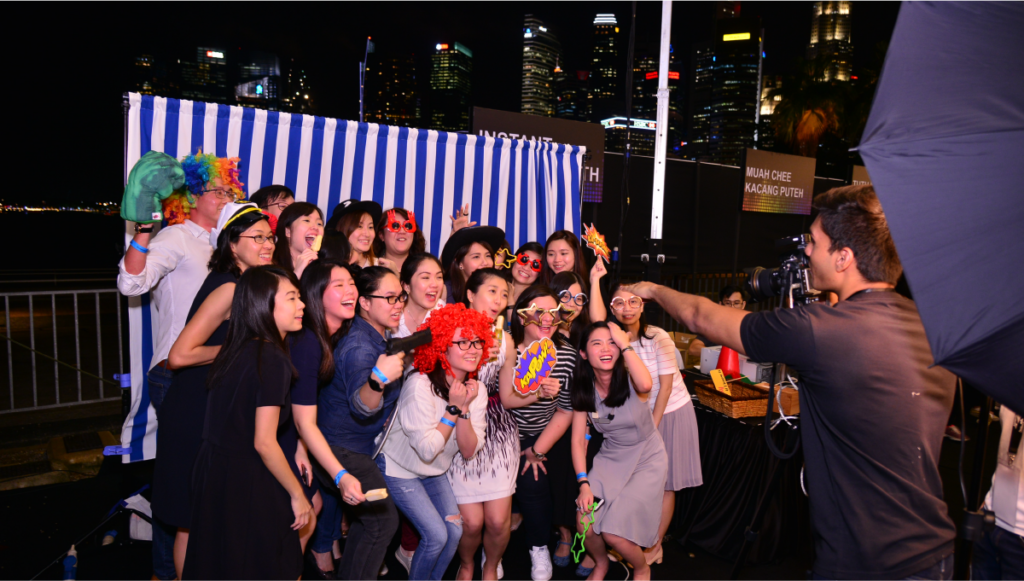 1. Project Value of Largest Event Organised.
This factor will allow the client to determine the capability of the event planner in conceptualizing, management and executing an event. The higher the project value, the likelihood that there are more deliverables, as well as challenges in terms of manpower and logistics resources which will also determine the size of the company. An event planner that is able to take up a project of high project value is also likely to have the financial stability to ensure that they will be able to see through all the projects contracted to them.
2. Level of Experience Accorded to the Project.
It is important for clients to have a competent and experienced person from the event planner to handle their project and take charge from conceptualization to completion. This person should be holding a minimum position of an events manager and he/she should have at least 3 years of experience is planning and management of events of similar nature and project value. The personality of the event director/manager is also important, as this will determine his/her ability to work well with the members of the organising committee.
3. Event Planner Ability to Plan & Organise Spectrum of Events.
Many clients hope to have a trusted and capable Event Planners Singapore to work with in the long term, to plan and organize the many different kinds of events for the company. It is thus important to have an event planner who is able to take on a full spectrum of events from niche parties to large-scale public events. This will also allow the client the ability to work more efficiently in organising the events as the Event Planners Singapore fully understands the culture of the company and will be able to conceptualise events that will be align to the company's policies and goals.
4. Response Time and Timely Feedback.
An important responsibility of the event planner is to manage the project timeline well for the client. It is important the planner has the bandwidth & appropriate staffing to fulfil the reasonable response time in respect to client's requests and queries during the project period. The planner should also highlight and feedback to the client potential challenges and issues arising to the project timeline deliverables, in order to ensure the project is on track and when there is a lapse, the planner should be able to provide effective solutions to the client as soon as possible. Also read our blogs to get more ideas on virtual events & Live Stream.
  At Tembusu Events, we pride ourselves on being able to gain the trust of our clients and provide excellent execution and consistency in all the events we organise. This level of professionalism meant that we have a pristine record of having almost 80% of our clients engaging us for a second year to organise their annual events. We have also a list of clients whom we have been serving every year since 2013 till date and this is a testament to our services levels and event outcomes that surpasses their expectations every year! Contact for best event planner in Singapore today and get full entertain and earn full satisfaction of visitors to your events.